Let's face it, nobody likes car troubles. They can throw a wrench in your day faster than you can say "check engine light." But here's the silver lining – having a solid mechanic can make the ordeal a lot less painful. And if you're looking to keep your ride purring like a kitten, Auto Precision Repair is your go-to shop.
The Inside Scoop from the Pros
Ever wonder what goes on behind the garage doors? At Auto Precision Repair, it's not just about swapping parts and racking up service bills. The mechanics there get their hands dirty for good reason – they're passionate about cars and equally passionate about keeping them on the road. They've shared a couple of secrets on how to make the most of your visits to their shop.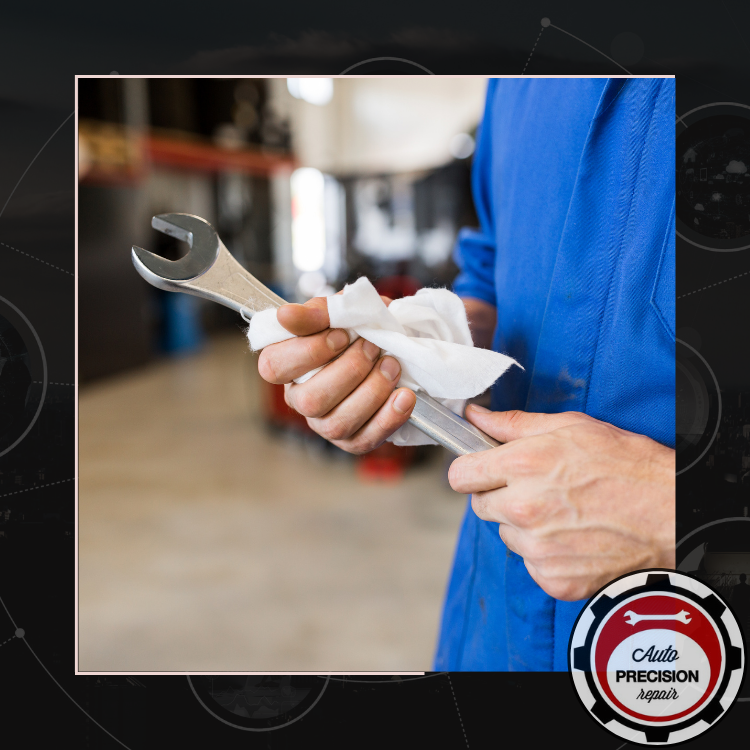 Talk the Talk with Your Mechanic
First things first, you gotta talk to your mechanic. I mean really talk. You wouldn't go to the doc without mentioning the pain in your side, right? Same deal with your car. The more you share about what's going on, the better they can diagnose the issue. And at Auto Precision Repair, they actually listen. They'll walk you through what they think might be the trouble, and they're not too busy to answer your questions.
The Right Tools for the Job
Now, onto the tools of the trade. These guys are working with the automotive equivalent of a surgeon's scalpel. Their diagnostic equipment is top-notch, which means they can pinpoint issues with the precision of a detective at a crime scene. No more guessing games or unnecessary repairs that'll have you spending money on fixing the wrong things.
Don't Skimp on the Upkeep
Here's a pro tip: Don't skimp on the upkeep. Sure, it's tempting to skip a service or two, but the mechanics at Auto Precision Repair will tell you that's like skipping a dentist appointment – it'll only lead to bigger problems. Regular maintenance checks are the secret sauce to a long-lasting vehicle.
Invest in Quality Parts
Another nugget of wisdom? Invest in quality parts. Listen, Auto Precision Repair isn't about to slap a band-aid on your car and call it a day. They use parts that match your car's needs and won't fall apart after a few miles. They've seen too many quick fixes go south to let that happen on their watch.
Build a Rapport
One thing I've learned is the importance of building a rapport with your mechanic. When you're a regular at Auto Precision Repair, they'll get to know your car almost as well as you do – maybe even better. That means they can spot potential issues before they become major headaches.
Stay in the Loop
Lastly, staying in the loop is key. The crew at Auto Precision Repair won't leave you in the dark about what they're doing to your car. They're straight shooters who'll break down what needs fixing, why it matters, and how much it'll set you back.
Embrace the Change
Auto Precision Repair isn't stuck in the past either. They're all about embracing the latest and greatest in car repair tech. This means they're constantly updating their skills and tools to make sure they're giving your car the best care possible.
When it comes down to it, a trip to Auto Precision Repair is more than just fixing what's broken. It's about keeping your car running smoother, longer. So, next time your car starts acting up, you know where to head – because these guys are in it for the long haul, just like you and your wheels.
The best tips with your Auto Mechanic at Auto Precision Repair