Ever wonder what the car gurus at your go-to shop do to keep their rides running like a dream? I've spent some time with the crew at Auto Precision Repair, and let me tell you, these folks know their stuff. They've been kind enough to share some golden nuggets of wisdom, and I'm here to pass these tips on to you. So grab a cup of coffee, and let's dive in.
It's All About the Routine
Just like you can't skip your yearly checkup with the doc, your car needs that same TLC to stay healthy. The team at Auto Precision Repair will tell you that consistency is king. Those regular oil changes and tune-ups aren't just suggestions; they're the secret sauce to a long-lasting engine and a smooth ride.
Mechanic Matchmaking: Find Your Perfect Fit
Not all heroes wear capes, and not all mechanics wield wrenches the same way. Finding a good mechanic is like finding a good barber – once you find the right one, you stick with them. And I've found that the mechanics at Auto Precision Repair are the kind you stick with. They're not just certified; they're passionate and that makes all the difference.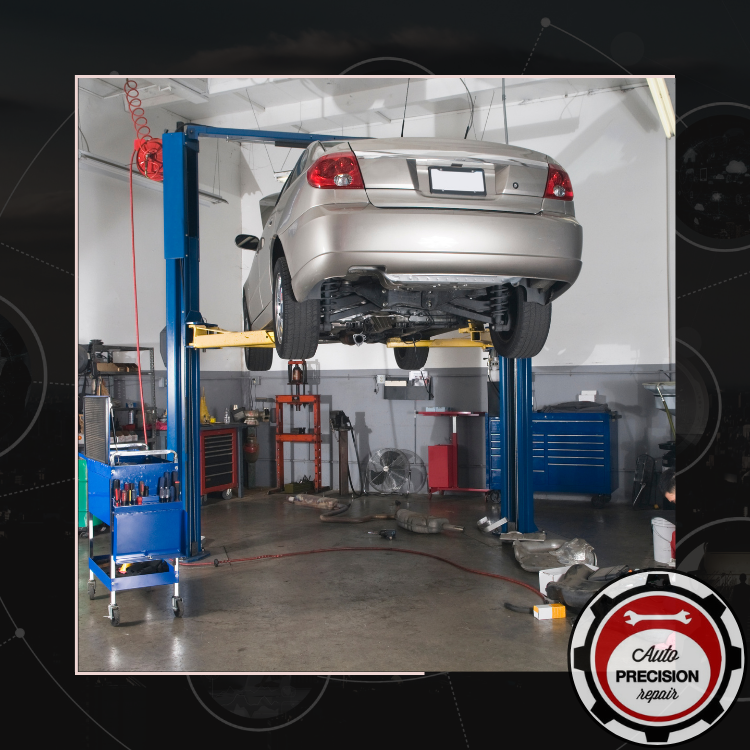 Don't Skimp on the Good Stuff
We've all been there, looking for the cheapest fix. But the pros at Auto Precision Repair taught me that cheap parts are like cheap shoes; they might look nice now, but they won't last. Invest in quality parts, and your car will not only run better but also thank you with fewer trips to the shop.
An Ounce of Prevention
Ever heard the saying 'an ounce of prevention is worth a pound of cure?' Well, the mechanics at Auto Precision Repair live by it. Tackling those little noises and quirks right away can save you from the giant headache of major repairs. They've got gadgets that would make Batman jealous, all to make sure they catch every little thing before it turns into a big problem.
Be Car Smart
Now, you don't need to be a mechanic, but knowing the basics of your car is like knowing how to cook a decent meal; it'll save you in the long run. The folks at Auto Precision Repair are always willing to explain things and answer questions. The more you know, the better choices you'll make for your car's health.
Tech-Savvy Service
These days, cars are more computer than muscle, and the mechanics at Auto Precision Repair are the IT specialists of auto care. They're always up-to-date with the latest tech to diagnose and fix whatever your car might throw at them.
Your Car, Your Schedule
Everyone's car is a little different, and that means maintenance needs vary. Auto Precision Repair doesn't give you cookie-cutter service plans. They take the time to get to know you and your car for a tailor-made service schedule.
Words Matter
When something feels off with your ride, the way you describe the issue to your mechanic can make a world of difference. Be clear, be descriptive, and don't worry about sounding silly. The details you give can lead to a quicker and more precise fix.
Keep a Car Diary
And lastly, keep a record of all the love you've put into your car. The mechanics at Auto Precision Repair appreciate seeing a well-documented history—it helps them get straight to the heart of any new issues and keeps your car humming happily along.
To wrap it up, getting the most out of Auto Precision Repair doesn't require any magic—just a little know-how and some proactive care. Follow these tips, and you'll keep your car in the kind of shape that makes every drive a pleasure. Trust me, your car (and your wallet) will thank you for it.