In a world dominated by motor vehicles, mechanics serve as the unsung heroes, ensuring that our cars, trucks, and bikes continue to run smoothly, day in and day out. Whether it's a routine maintenance task or an unexpected breakdown, skilled mechanics leap into action, brandishing their toolkits with expertise and precision. Today, let's delve into the world of mechanics, with a special spotlight on Auto Precision Repair, a company that has carved out a niche for itself in the automotive repair industry.
The Lifeblood of Vehicle Maintenance
Mechanics, with their adept hands and acute diagnostic skills, decipher the puzzles that our vehicles pose, ensuring they remain in peak operating condition. A typical day in the life of a mechanic is far from mundane: from complex diagnostics to troubleshooting electronic systems, and from performing preventative maintenance to rebuilding parts, these professionals touch every nook and cranny of our cherished vehicles.
Behind the scenes at Auto Precision Repair, a team of certified mechanics demonstrates an unwavering commitment to keeping vehicles in their prime. The technicians here don't just see their work as a job, but as a mission, ensuring that every car leaving their shop is safe and reliable, safeguarding passengers and promoting smooth journeys.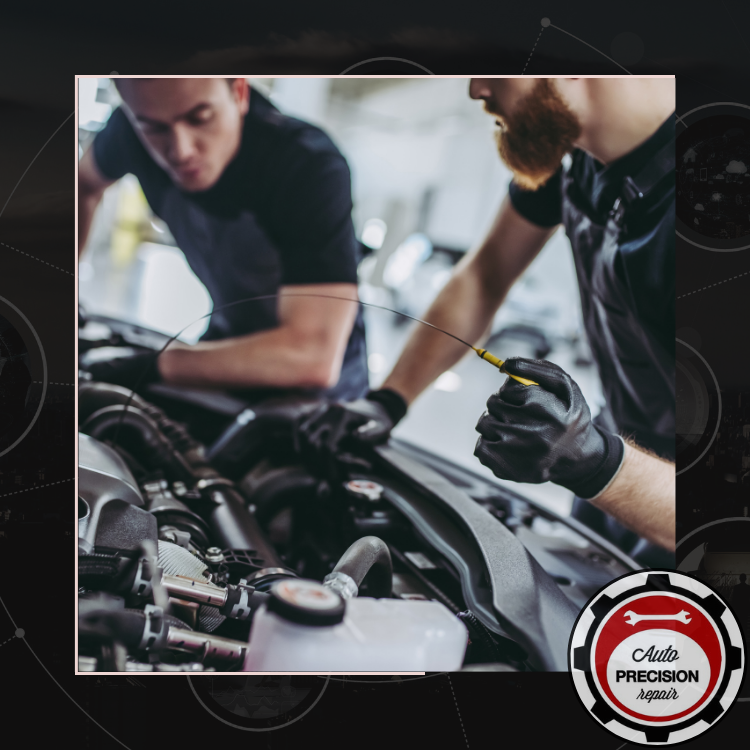 The Art and Science of Vehicle Repair
Peering under the hood, mechanics navigate through belts, engines, and electronic systems, with a keen eye for detail and a depth of knowledge that spans across various vehicle makes and models. The science of automotive repair involves not only an understanding of machinery but also an adherence to safety protocols and an awareness of the evolving technological landscape of vehicle systems.
At Auto Precision Repair, continuous training and development are embedded in the company culture, ensuring that the team is always abreast of the latest technologies and repair methodologies. It isn't just about fixing what's broken; it's about optimizing performance, foreseeing potential issues, and ensuring that every client's vehicle receives a bespoke care package, tailor-made to its specific needs and history.
Sustainability in Practice
The current wave of environmental consciousness has swept across all sectors, including vehicle repair and maintenance. Mechanics today are not just tasked with fixing and maintaining vehicles but also with ensuring that operations are environmentally responsible.
Auto Precision Repair, in line with global sustainability efforts, ensures that its practices are eco-friendly, from waste disposal to energy usage. The company is on a steadfast journey toward minimizing its carbon footprint, focusing on the utilization of sustainable parts and championing eco-conscious practices within the workshop.
Customer Relations: Beyond Repairs
A vehicle is often more than just a mode of transportation; it's a personal investment, a means of independence, and sometimes, even a treasured possession. Mechanics, therefore, do not just repair vehicles; they mend and preserve cherished possessions, and in doing so, build relationships with vehicle owners.
At Auto Precision Repair, the emphasis on customer relationships is palpable. The team goes above and beyond to ensure transparency, providing customers with comprehensive insights into the work being performed and ensuring no question goes unanswered. It is this nurturing of trust and assurance that has enabled the company to build a robust clientele, with customers entrusting the team with the well-being of their vehicles, time and time again.
Conclusion
As we navigate through the myriad roads of life, mechanics ensure that our journeys remain uninterrupted and safe, mastering the art and science of vehicle repair and maintenance. At Auto Precision Repair, this ethos is deeply embedded, with the team dedicating itself to exemplary service, sustainable practices, and the nurturing of enduring customer relationships. Here's to the mechanics, the unsung heroes of the road, ensuring that our voyages, whether to the nearby grocery store or across state lines, are executed with precision and care.