Welcome to Thousand Oaks, CA
This beautiful city is located in southern California, just a short drive from Los Angeles. Thousand Oaks is a great place to live, work, and raise a family. The city is home to many top-rated schools, restaurants, and businesses. There are also plenty of things to do in your free time, including hiking, biking, and visiting one of the city's many parks. If you're looking for a safe, friendly community to call home, you'll find it here in Thousand Oaks. Thanks for choosing our city as your new home. We're sure you'll love it as much as we do!
Auto Repair Experts in Thousand Oaks, CA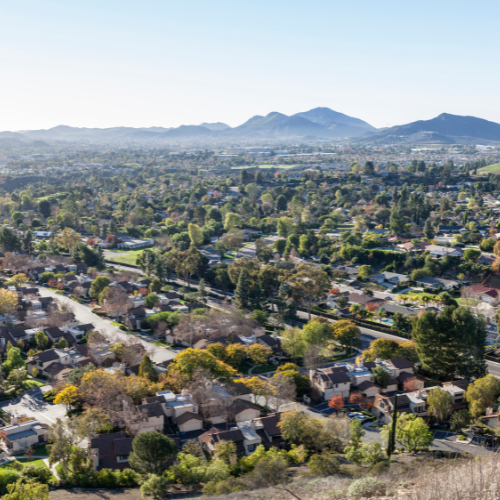 At Auto Precision Repair, our team of certified professionals specializes in providing comprehensive auto repair services to the Thousand Oaks, CA area. We understand that keeping your vehicle running properly and safely is a top priority, which is why we offer a variety of services to meet all of your auto repair needs. From oil changes and tune-ups to brakes and shocks, we offer it all to ensure that your car runs smoothly and safely.
Our services don't just stop at general repairs and maintenance; we also provide specialized services for any make or model of vehicle. We can replace brakes, inspect steering systems, check exhausts, and perform engine diagnostics to help identify the underlying causes of any issue. Our technicians are also experienced in dealing with vehicle electronics and can help diagnose and repair problems related to onboard computers, sensors, or other electronic components.
At Auto Precision Repair, we believe that providing quality customer service is just as important as performing the repairs themselves. We make sure to explain each step of the repair process so you can understand what will be done and why. Our experienced technicians are also always available to answer any questions you may have about your vehicle's condition or the repairs being made.
If you're looking for a reliable auto repair shop in the Thousand Oaks, CA area, look no further than Auto Precision Repair. We take pride in providing quality service at an affordable price, and we will always go above and beyond to make sure you are satisfied with the work that is being done. Contact us today to schedule an appointment and learn more about how we can help keep your car running smoothly.
Our Services
Auto Precision Repair in Thousand Oaks
Auto Precision Repair is the leading provider of auto repair services in the Thousand Oaks area. We are a family-owned and operated business that has been serving the community for years. We pride ourselves on our quality workmanship, competitive prices, and friendly customer service. Our ASE-certified technicians are experts in all aspects of auto repair, and we use the latest technology and equipment to ensure that your vehicle is repaired to the highest standards. Whether you need a simple oil change or more extensive repairs, we will get the job done right.
Here at Auto Precision Repair, we're proud to serve Ventura County Fire Station 34. We know that our first responders face tough challenges every day, and we're honored to help keep their vehicles running smoothly. We offer a wide range of auto repair services, from simple oil changes to more complex engine repairs. Our team is highly skilled and experienced, and we always work hard to get the job done right. We understand that our customers rely on us for their transportation needs, and we take that responsibility seriously. Whether you're coming in for routine maintenance or unexpected repairs, you can always count on us to get your vehicle back on the road as quickly as possible.
At Auto Precision Repair, we pride ourselves on providing high-quality auto repair services to the Lynn Ranch community. We understand the importance of having a dependable vehicle, and our team of skilled mechanics is dedicated to keeping your car running like new. Whether you need an oil change or a major repair, we're here to help. We know that dealing with car troubles can be stressful, so we go out of our way to make the process as smooth and stress-free as possible. We offer convenient appointment times, fair pricing, and a friendly staff that's always happy to answer your questions. We're proud to be Lynn Ranch's go-to auto repair shop, and we look forward to serving you for many years to come.