Picture this: It's a crisp Monday morning, you're sipping on your favorite coffee, and you've got a busy week ahead. The last thing you want is car trouble throwing a wrench in your plans. That's where we come in. At Auto Precision Repair, our team lives and breathes cars, and we treat every vehicle like it's our own.
Personal Touch in Every Inspection
Ever taken your car in for a quick check and felt like just another number? We've been there, and it's exactly what we avoid at Auto Precision Repair. When you hand over your keys to us, it's more than just a service; it's a partnership. Our mechanics, who are as local as your neighborhood barista, put their heart and soul into every vehicle inspection, ensuring your ride is in top-notch condition.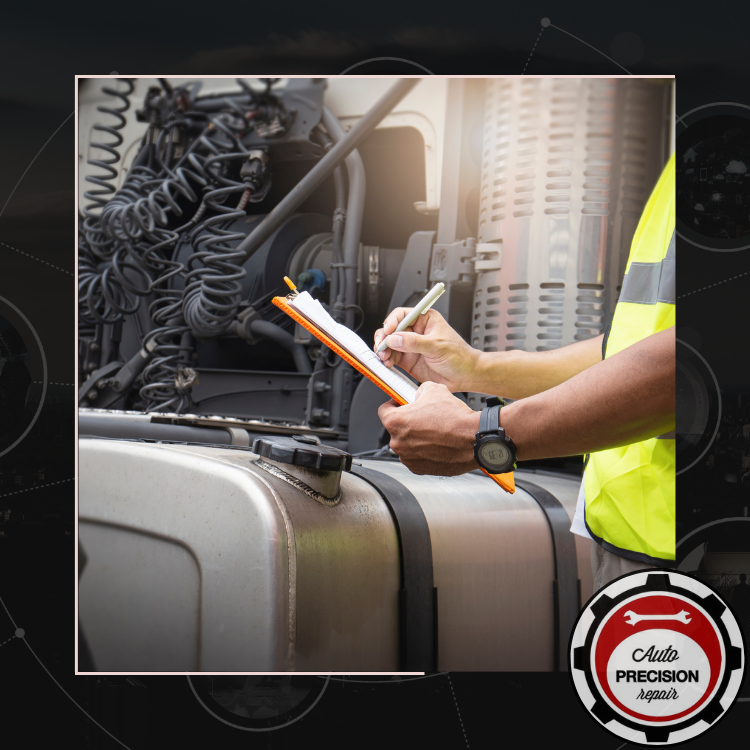 Diving Deep Under the Hood
We don't just glance over your car; we dive deep. Think of it as a physical for your ride. We'll pore over the brakes, prod the suspension, and give the transmission a run for its money. Our diagnostics? They're like having an MRI for your car. We'll sniff out any troubles, from a dirty air filter to the more serious 'check engine' mysteries.
More than Just Maintenance
Sure, we're great with a wrench, but it's our preventive approach that'll save you the big bucks. It's like catching a cold before it turns into pneumonia. We keep your car humming, so you're not stuck on the side of the road with steam pouring out of the hood.
Tech-Savvy with a Human Touch
Our gear is pretty high-tech. The latest diagnostics and gizmos? We've got 'em. But we pair that with good, old-fashioned customer service. We'll walk you through what's going on without all the jargon, so you know exactly what your car needs and why.
Your Car, Our Priority
Auto Precision Repair isn't just a clever name. We make every decision with precision and your best interest at heart. We're transparent, honest, and, most importantly, we've got the speedy service to get you back on the road in no time.
Eco-Friendly? Absolutely.
We love long drives and fresh air just as much as you do, which is why we ensure your car is as green as it can be. Passing an emissions test will be a breeze after we've had a look.
Safety First, No Compromises
Our moms ride in these cars, too. We check every safety box, making sure that when you strap in your little one or head out for a grocery run, you're as safe as can be. We take this stuff seriously, no shortcuts.
Wrapping Up
Next time your car needs a check-up, bring it to your friends at Auto Precision Repair. We'll get you sorted with a smile, a fair price, and work that speaks for itself. We're not just here to inspect; we're here to ensure you drive away happy, knowing you've got a team that's got your back.
Come see us for your next vehicle inspection – because at Auto Precision Repair, we're all about keeping your car's health in prime condition, and that's something you can feel on every drive.
You can drive with confidence. Choose the Auto Precision Repair option for your next Vehicle Inspection