Hello there, fellow car enthusiasts! It's Mike here from Auto Precision Repair – your friendly neighborhood mechanic. I've been under the hood and around cars long enough to see the good, the bad, and the downright avoidable when it comes to car troubles. So, let me share some nuggets of wisdom to keep your ride purring like a kitten.
Don't Skimp on the Maintenance
Trust me, I get it. Life gets busy, and your car's maintenance might not always be at the top of your to-do list. But let me tell you, regular check-ups are the secret sauce to a long-lasting vehicle. You wouldn't skip out on a doctor's appointment, right? Think of your car's oil changes and brake checks as a check-up. They're vital to keeping everything running smoothly.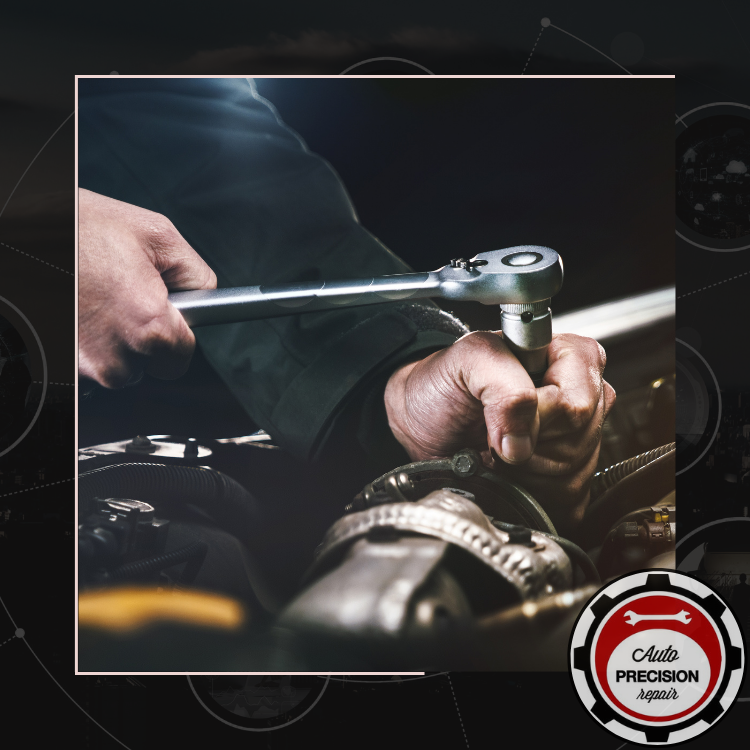 Quality Parts are Non-Negotiable
Here at Auto Precision Repair, we've seen all sorts of parts come through our garage doors. I can't stress enough how important it is to opt for quality, whether it's OEM or top-notch aftermarket goodies. They might hit the wallet a tad harder initially, but your car will thank you with fewer visits to the shop.
That Dashboard Light Isn't Just for Show
Okay, when your dashboard starts looking like a Christmas tree, don't just turn up the radio and hope it goes away. Those lights are your car's way of saying, "Hey, I need a little TLC over here!" And with the fancy diagnostic gizmos we've got today, we can pinpoint the issue and get you back on the road before you know it.
Tires: Your Car's Shoes
Ever try running a marathon in flip-flops? Not fun. The same goes for your car with bad tires. Keep 'em inflated, aligned, and rotated. It's not just about making them last longer – it's about your safety and making sure you're not burning extra gas (and cash).
Cleanliness is Next to Godliness
Who doesn't like shiny cars? But it's not just about looks – washing your car, especially after it's had a bath in road salt or been dive-bombed by birds, can actually save you from rust and other nasties that can eat away at your ride.
Your Mechanic Should Be Your BFF
At Auto Precision Repair, we pride ourselves on our certifications and know-how. When you bring your car to a pro like us, you're making sure that everything is done right the first time. We've got the right tools and the right skills – and we're not just saying that to toot our own horn.
The Devil's in the Details
Ever notice a new rattle or a slight hesitation when you're accelerating? Don't just crank up the tunes and ignore it. These little signs can be early warnings for bigger issues. Let's catch 'em early and save you some trouble (and dough).
Know Thy Manual
Your car's manual isn't just another piece of literature taking up glove compartment space. It's the holy grail of what your car needs and when. Follow it, and you'll set your car up for a long and healthy road life.
Questions are Free – Ask Away!
No question is too small or silly. We're all about clear and honest communication here at Auto Precision Repair. If something doesn't make sense, just ask. We want you to feel confident about the service you're getting – because driving should be fun, not stressful.
Wrapping It Up
So there you have it – Mike's tried and true advice for keeping your car in tip-top shape. Remember, at Auto Precision Repair, we're all about giving your car the love it deserves. Swing by, give us a call, or wave if you're passing by. We're here to make sure you and your car are ready for wherever the road takes you.