In today's fast-paced world, where we rely heavily on our vehicles to get us from point A to point B, it's easy to overlook the essential maintenance tasks that keep our cars running smoothly. One such crucial task is the regular oil change. It's a simple process that can have a significant impact on the longevity and performance of your vehicle. Here at Auto Precision Repair, we understand the importance of this routine maintenance, and we're here to guide you through it.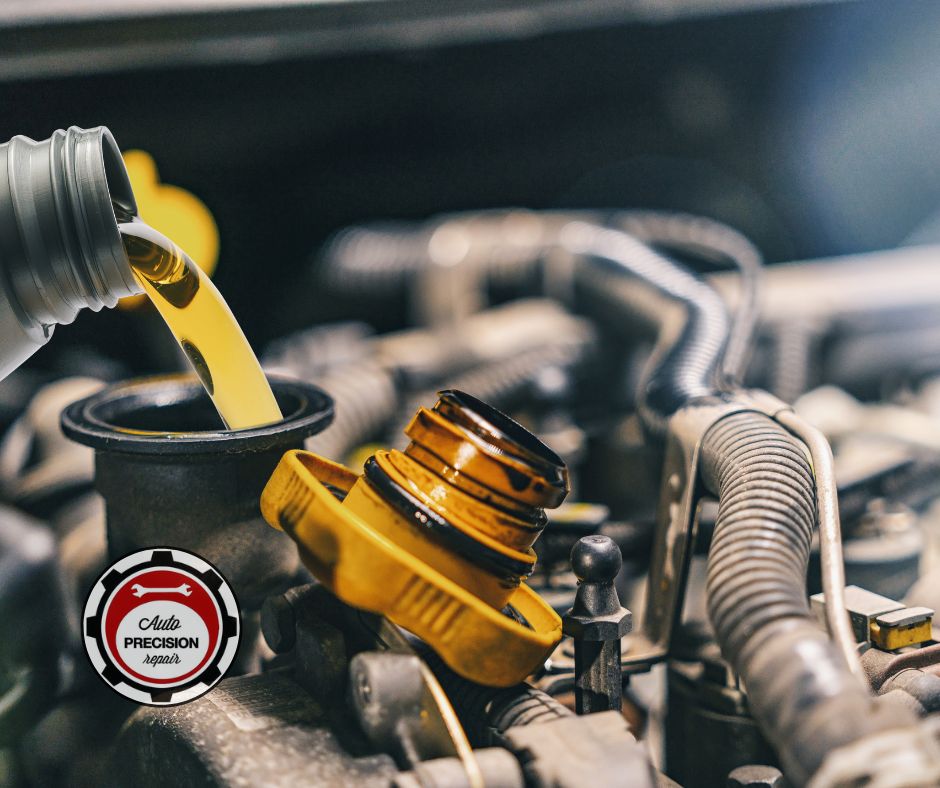 Why Are Oil Changes So Important?
Imagine your car's engine as its heart, pumping life into the vehicle's various components. Now, think of motor oil as the lifeblood that keeps this heart healthy and functional. Here's why regular oil changes are vital:
Lubrication: Motor oil lubricates the engine's moving parts, reducing friction and heat. This minimizes wear and tear, ensuring that your engine runs smoothly and efficiently.
Cooling: Oil also helps in dissipating heat generated during engine operation. Without proper cooling, your engine can overheat, leading to severe damage.
Cleaning: Over time, motor oil can accumulate dirt and contaminants. Regular oil changes remove these impurities, preventing sludge buildup that can harm your engine.
Seal Maintenance: Motor oil helps keep gaskets and seals in good condition, preventing leaks and maintaining the engine's integrity.
Fuel Efficiency: A well-lubricated engine runs more efficiently, leading to better fuel economy and reduced emissions.