In our fast-paced society that relies heavily on our cars to take us from A to B it's easy to ignore the vital maintenance tasks that keep our vehicles operating smoothly. One of the most important tasks is the annual oil change. It's a straightforward procedure that has an enormous impact on the lifespan as well as the performance of your car. At Auto Precision Repair, we recognize the importance of regular maintenance and we're ready to help you with the process.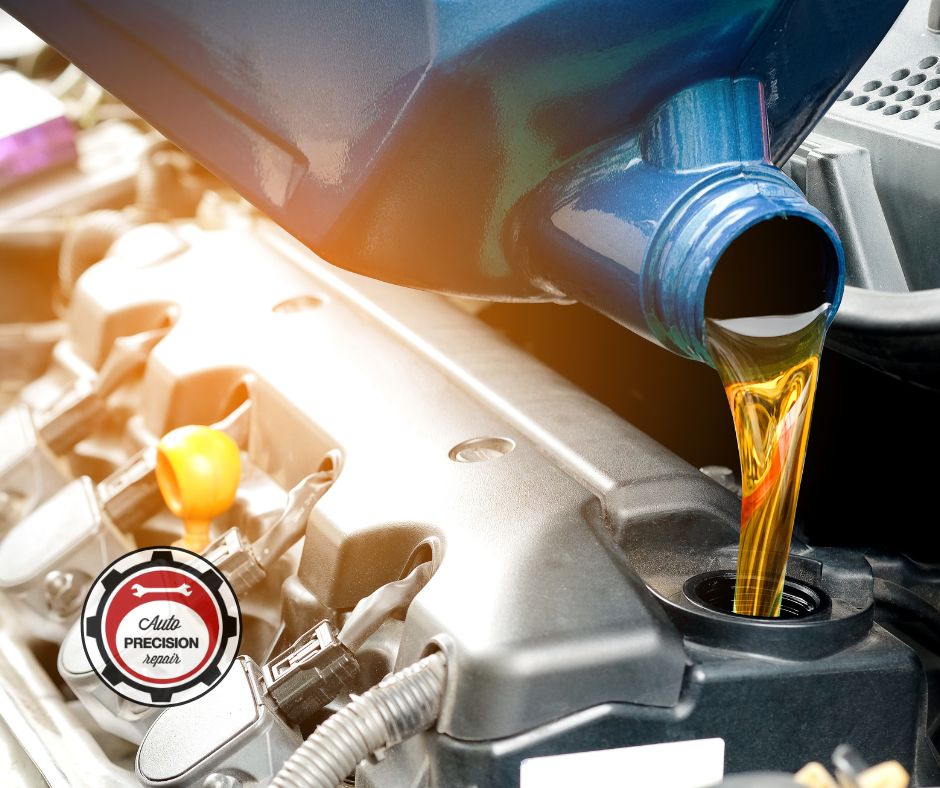 Why Are Oil Changes So Important?
Imagine the engine of your car as a heart pumping vitality into the car's many components. Think of motor oil in terms of the blood that keeps the heart in good health and functioning. Here's a reason why oil changes on a regular basis are crucial:
Lubrication: Motor oils lubricate the moving parts of the engine which reduces heat and friction. This helps reduce damage and wear, making sure that your engine operates smoothly and efficiently.
Cooling: Oil is also helpful in dispersing heat produced in the engine's operation. Without adequate cooling your engine could overheat, causing serious harm.
Cleaning In time: the motor oil may collect dirt and other pollutants. Regular oil change routinely removes these impurities, and stops accumulation of sludge, which can damage the engine.
Lubrication of Seals: This is used to maintain seals and gaskets in good order by preventing leaks, and ensuring the integrity of your engine.
Energy Efficiency: A properly lubricated engine will run more efficiently and results in improved performance and less emissions.
Maximizing Engine Longevity: The Importance of Regular Oil Changes