In our contemporary society, where we depend on cars to get us from point A to B. It's easy to forget the vital maintenance tasks to ensure that our vehicles run flawlessly. The most important job is to conduct regular oil adjustments. It's an easy process which can have a major impact on the lifespan as well as the performance of your car. We, at Auto Precision Repair, recognize the importance of regular maintenance and are able to assist you during the process.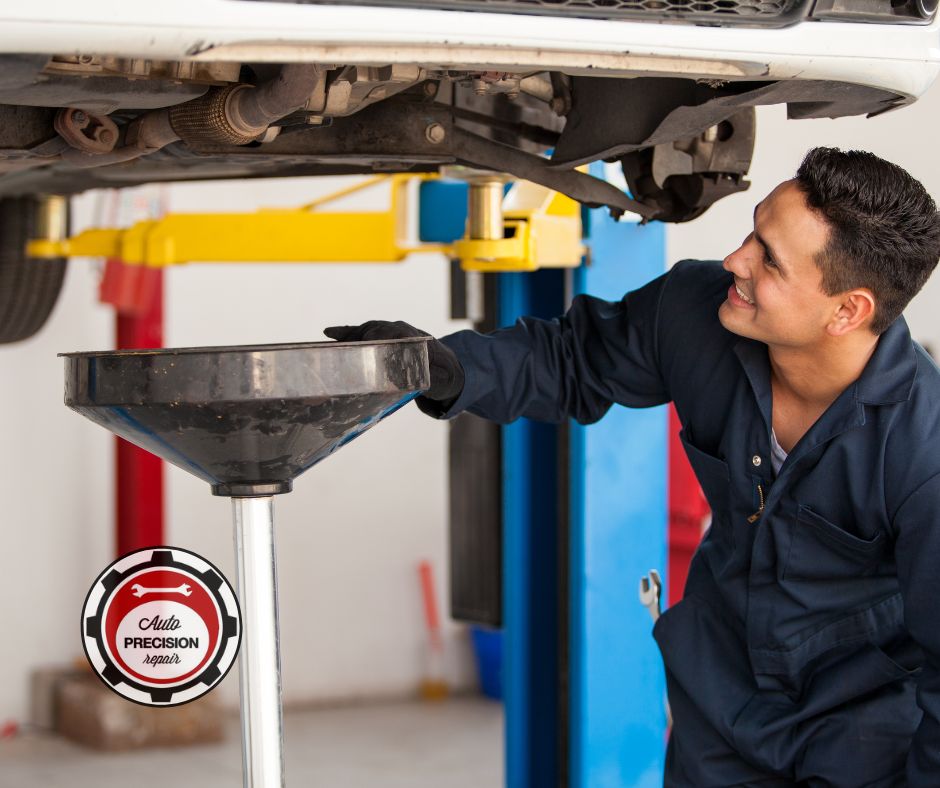 Why Are Oil Changes So Important?
Imagine the engine inside your car as the heart pumping blood to various components of your car. Consider motor oil as blood that keeps the heart healthy and functioning. This is why the oil gets replaced on a regular basis. is essential:
Motor oils assist in lubricating the moving parts of the engine. This reduces heat and friction. This helps minimize wear and damage while also ensuring that your engine runs well and smoothly.
Cooling: Oil is helpful in dispersing heat throughout the engine's operation. If your cooling system isn't functioning properly your engine can get overheated and cause severe injuries.
Cleaning: During the course of time, motor oil can accumulate dirt and other harmful substances. Regular oil change helps remove impure elements and stop the build-up of sludge which can cause damage to the engine.
The Lubrication: process of seals aids to maintain seals and gaskets that seal the sealing in top condition to avoid leaks, and also to guarantee the integrity that the engine has.
Energy Efficiency: A properly lubricated engine will operate more efficiently, resulting in a higher efficiency and less emissions.